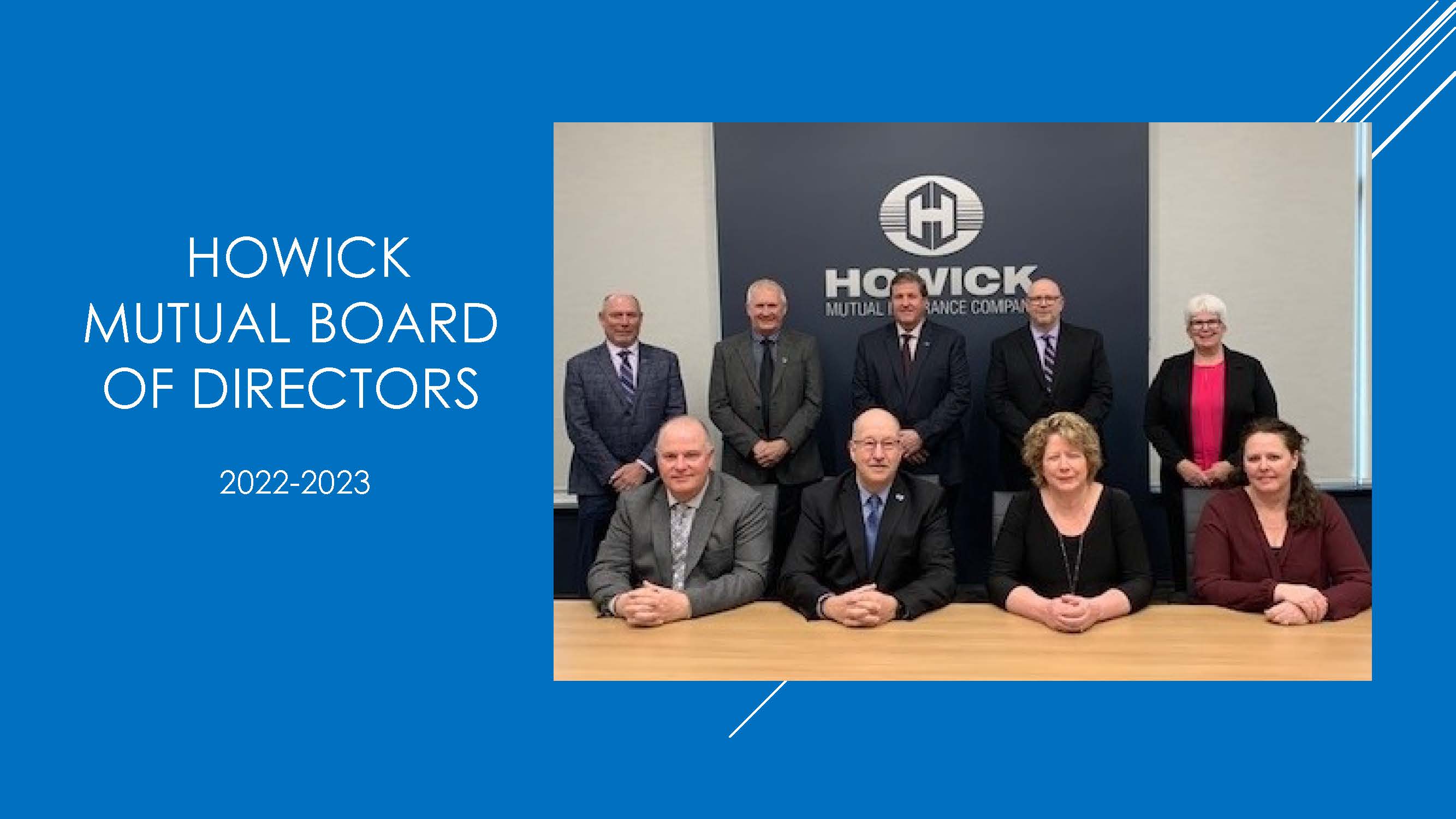 HOWICK MUTUAL INSURANCE IS AN ONTARIO MUTUAL INSURANCE COMPANY LOCATED IN RURAL ONTARIO AND WAS ESTABLISHED IN THE YEAR 1873. HOWICK MUTUAL IS AN INDEPENDENTLY OPERATED INSURANCE COMPANY, IN BUSINESS FOR OVER 145 YEARS.
Howick Mutual is an Ontario Farm Mutual Insurance Company established in 1873. Howick Mutual and Grey & Bruce Mutual Insurance amalgamated in January 2014 and operated out of both Wroxeter and Hanover, Ontario until November 2018. November 19, 2018 marked the first day of operations in a new office facility located outside of Wingham, Ontario.
We are a locally owned and independently operated property and casualty insurer, governed by a Board of 9 Directors which are elected by our policyholders. Learn about our Director Qualifications.
We are a proud to be an "Ontario Mutual" company as we are owned by our policyholders, who are the most important aspect of our existence. We do not have shareholders. Through our own Guarantee Fund and Reinsurance Plan, we are backed by every mutual in the system. Visit our Benefits of a Mutual page to learn more about why it is a benefit to insure with an Ontario Mutual.
With Howick you enjoy the benefits of a local company that understands the importance of quality service and community involvement. Our strength and stability for over 140 years is a result of our quality people, our innovative and progressive products and our exceptional customer service. We approach everything we do with our vision and mission statements in mind.
Our Vision Statement:
"Minding the Past, Protecting the Present, Sustaining the Future."
Our Mission Statement:
"Providing responsible risk management and commitment to our community, the Howick Mutual Way."